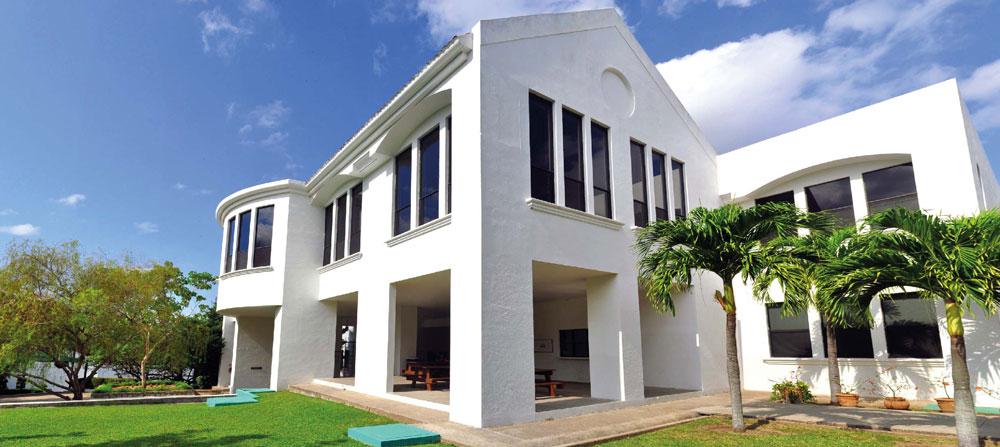 Our facilities are located on over 15 hectares of land which overlook a series of fresh water lagoons to the west. Within our property you can find a man-made reservoir that was built to irrigate the fields, but is also used as an outdoors lab. At the top of the hilly grounds, archeological mounds were discovered during the first stage of the construction in 1995.

The classrooms are housed on villa-type buildings with doors to the outside. The beautiful gardens showcase colorful bugambilias and splendid palm trees. A gorgeous open butterfly garden attracts a variety of different species all year.

Spacious and well-illuminated classrooms are equipped with air conditioned and high tech resources. In addition to offices that are designed to make parents and students feel at home, the school includes 52 classrooms, 2 multimedia rooms, 2 multipurpose rooms, a kitchen and a modern library all of which are located in 9 independent buildings.

The sports facilities consist of a 400 meter track that surrounds an official-size soccer field. Three additional soccer fields, 3 basketball courts, an amphitheater, play systems for the younger students and ample green areas help create spaces used for the enjoyment of all.